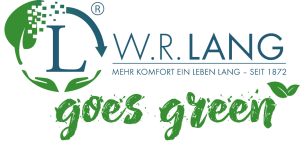 We aim to make our company a little greener every month. Since the beginning of the year we have been using rental service cloth towels instead of paper towels at our toilets.
For anyone wanting to be on the safe side in terms of hygiene, cloth towel dispensers are the right choice.
Textile and paper towel system have been compared in a study by the European Textile Association (ETSA) which also included warm-air and jet driers. The commissioned Hjelt Institute for Hygiene and Micro Biology of the University of Helsinki came to clear results:
Cotton towels have proven more effective for the reduction of the bacterial count by the drying process than both of the air drying system examined in the study.
Cotton and paper towels remove the most bacteria from damp hands.
The mechanical action of rubbing the hands with cotton or paper contributes to the effective removal of bacteria.
Good hand hygiene requires the washing and drying the hands.
The cloth towel arrives freshly prepared from the laundry service and is inserted into the dispenser. The towel roll then runs through until the last piece has been used and a new roll has to be inserted.
Besides the environment also profits from the reusable product.
An about 35 meter long cloth towel roll
provides about 110 portions of towel per use
is washed up to 100 times
and thus serves drying hands up to 11.000 times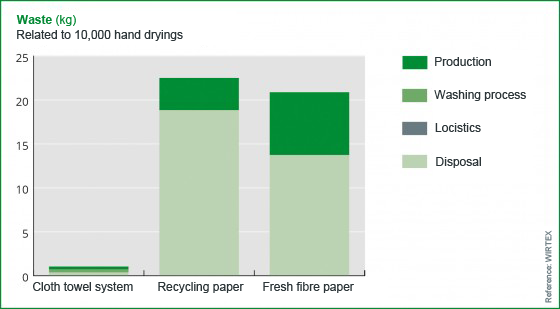 A cloth towel roll replaces up to 22.000 paper towels during its life cycle. In addition 90% of old rolls are recycled and used to produce the raw material for cleaning rags and mops.
This brings us another step closer to the goal of becoming a little greener every month.
Please also read about our other W.R. Lang goes green projects:
Sowing Bags – Our Flower Meadow Campaign in Spring
New Banderoles for Bedding Blanks
Flower Meadow Campaign in Spring
We are becoming greener – also with our print products!
Greener by coffee…every month a little