Customer Forum
Start: 10.09.2022 End: 10.09.2022 Duration: 1 day(s)
Customer Forum 2022 – Invitation to the twentieth Customer Forum on September 10, 2022 in Neuwied, Germany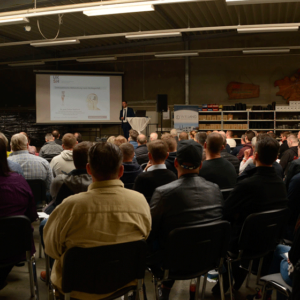 Dear customers,
This year's Customer Forum will be held under the motto "Shaping the future". You can look forward to presentations with topical content. These include inspiring topics such as corporate communication and culture, digitalization, and also increasing individuality and efficiency in everyday workshop life. We will have competent contact persons on site for each of these areas.
You can look forward to our Customer Forum 2022, because… this time we will surprise you with an extraordinary program.
Our speakers with the following topics this year:
Laura Lang, Managing Director W. R. Lang GmbH.
"What does holistic corporate management mean?"
Gentiana Daumiller, personality development, Sankt Sebastian
"Defeats come without guidance" Failure on the job is bitter, but as the saying goes, "You learn from mistakes!"
Success versus failure – positive error culture in the company
Christoph Krause, service rebel, speaker of the HWK Koblenz
"Craft 2.0 – your chances in the digital world"
OSM Anastasia Anastasiadou, FOOTOPIA, Steinau
"Digitalization in the workshop"
Advanced training points:
IQZ: 8
AGOS: 16
ZVOS: 15
Read in this article what we are doing to make the Customer Forum more sustainable.
Afterwards, we will round off the day with an attractive evening program:
You can already look forward to our theme party in the evening at the 2022 Customer Forum.
We would also like to invite you to our evening event following the day's program. This is now a tradition and will take place in a relaxed atmosphere. Our now numerous "regulars" look forward early to our creative theme parties in the evening.
This time, the evening event of the Customer Forum 2022 will be held under the motto 80/90s barn hit party with "hits that Elvis no longer knew. The culinary delicacies will be served in keeping with this theme.
Of course we will work out a suitable hygiene concept according to the then valid Corona rules! We reserve the right to make changes or to cancel the event in the event of more stringent conditions. We will inform the participants in time.
The entire program (German) with a detailed explanation of the price categories is also available for download.
With best regards from Neuwied,
The team W. R. Lang
Register here now: