Practical Workshop 2 / 2021
Start: 09.10.2021 End: 09.10.2021 Duration: 1 day(s)
"Manufacture of deep drawn assembly elements after a forefoot amputation"
Participants manufacture a two-layer assembly element out of SANDWICH OT® ONE or SANDWICH OT® TWO in combination with an adapted foot bed made of EVA SPEZIAL SANDWICH TRIPLEX® M using the deep-drawing process.
The particularity of this process compared to others is that it is possible to work crease-free in the stump area.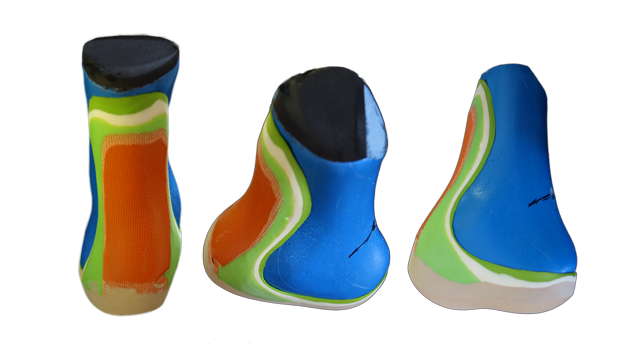 Duration 10:00 am – 05:00 pm.
Number of participants: max. 15
Fee: € 69.00 including catering and certificate
Register here for the practical workshop 2/2021:
Download our 2021 seminar brochure (German) with all events here.