EVA SPEZIAL SANDWICH TRIPLEX ® M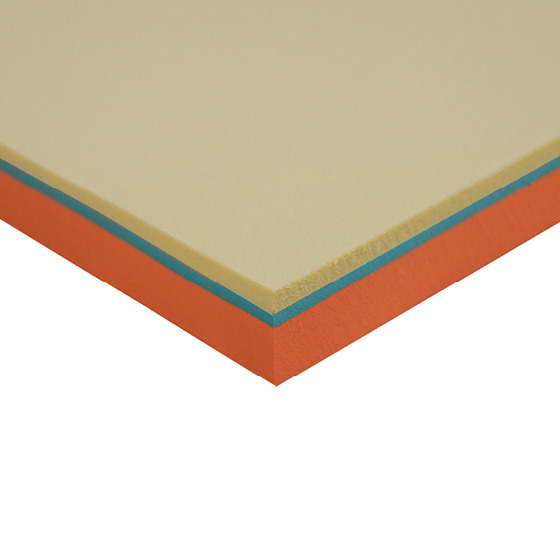 For the efficient manufacturing of adapted foot beds with the option of subsequently integrating relief areas. Foot beds with stabilising function by means of shell-shaped variants. In the case of strongly deformed feet and a bodyweight over 105 kg, extensive relief by using PUR materials (e.g. Intelli-Purflex or Purflex).
There is an application video for this material on our Lang TV page.
Individual Product
Function
Colour
Thickness
EVA 25 Shore A
bedding
skin
6 mm
EVA 55 Shore A
stabilising
turquoise
2 mm
EVA 45 Shore A
shock-absorbing
orange
12 mm