From now on this kit for individual support is available from stock.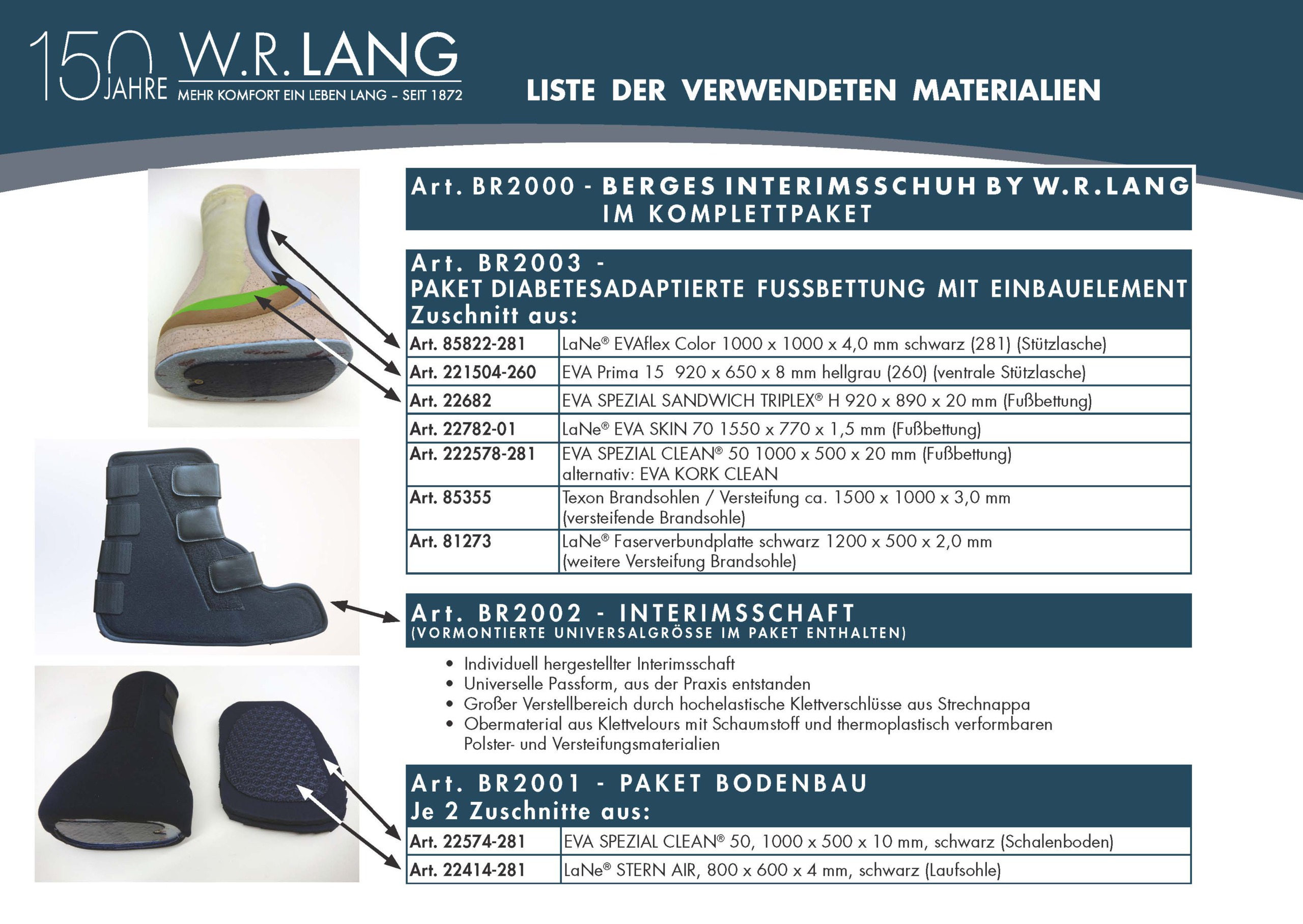 We gave OSM Gregor Berges and OSM Andreas Beck – the two developers of the interim shoe – the assistance they needed to assemble the required materials in a prefabricated form and bring them to market in a kit.
With this kit, it is possible to provide patients after forefoot amputation with an individually manufactured interim shoe and built-in element.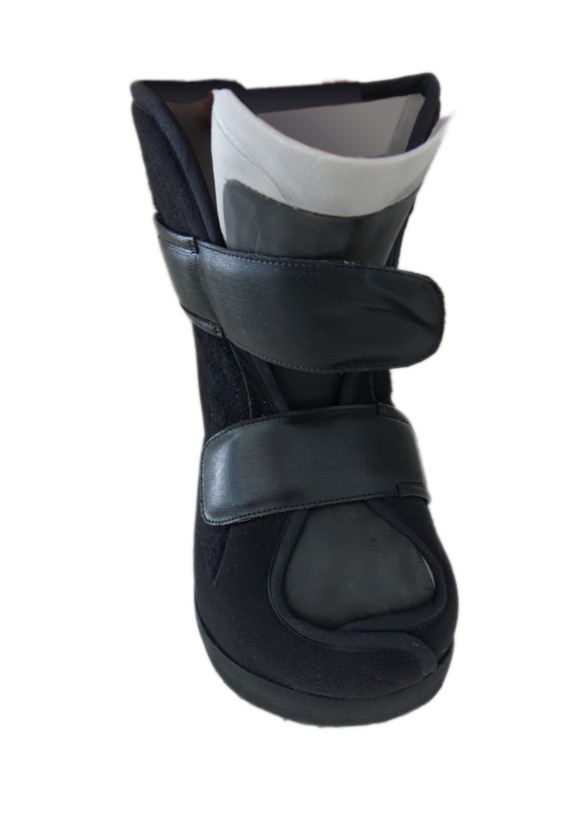 Without further practical explanations, however, this fitting technique is difficult to implement.
For this reason, the two developers of this fitting offered a practical workshop at our company in November 2022. The topic was "Fitting after forefoot amputation with individually manufactured interim shoe and built-in element". This workshop resulted from the request of many participants of our webinar on the same topic in April 2021.
This practical workshop was already fully booked at the beginning of 2022. For 2023, we have therefore planned two more practical workshops with OSM Gregor Berges and OSM Andreas Beck, Orthopädie-Schuhtechnik Berges, Rheine.
Our seminar brochure with all dates and information on the webinars, workshops and our customer forum will be published in January 2023, where you will also find details of all speakers who will be supporting us next year.
In 2023, we will again offer a well-researched selection of theoretical lectures and practical workshops to support our customers in their everyday work. With competent contacts from the field, we offer creative approaches to solutions for complex supports. The selection of topics for our webinars is also tailored to the current needs of everyday business.
All workshops and in-house seminars take place in our new premises. You can expect a spacious and modern seminar room and an excellently equipped workshop for practical tests and demonstrations.
We are already looking forward to welcoming you online via Zoom or on site in Neuwied.
On the following pages you can read about further possibilities to support your patients with our different EVA sandwich materials:
Further processing possibilities of SANDWICH® OT TWO.
Furthermore, there are some application videos for SANDWICH® OT TWO on our Lang-TV page.