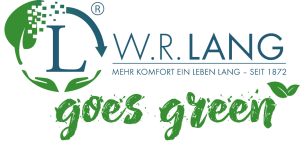 Greener also with print products! We aim to make our company a little greener every month.
This month, we introduce you to our handling of print products.
In the past, very little has been heard about sustainability in the printing sector. There were certain standards. So nobody thought much about their impact on the environment. Fortunately, this is different nowadays. Much has happened since then. The printing industry too, is striving to take the issue of protecting the environment seriously.
Any business or private person who makes use of printing services should give some thought to how the product is actually made. Consideration should also be given to the means of achieving this.
A lot has changed in the printing industry
With most printing plants, it is possible since a few years to perform a calculation of the CO2 footprint (Product Carbon Footprint) of the print order. In this context, the CO2 emissions caused by the resources and materials used are calculated. This also includes the actual production process and transport.
The compensation of the CO2 emissions is ensured by internationally recognized climate protection projects. Such projects, certified according to the highest international standards, effect a measurable reduction of CO2. This also includes the use of climate-friendly technologies or afforestation measures.
Such climate protection projects are for example the construction of a new hydroelectric power station in the Virunga National Park. Furthermore the forest conservation in Papua New Guinea Campaign or the supporting of the coal phase-out in Columbia.
Climate protection projects in Germany is also supported, these are not internationally recognized, but regional projects protect our natural habitats, like native woodlands.
We used the CO2 compensation for our last journal. With this we supported a afforestation project in the Black Forest.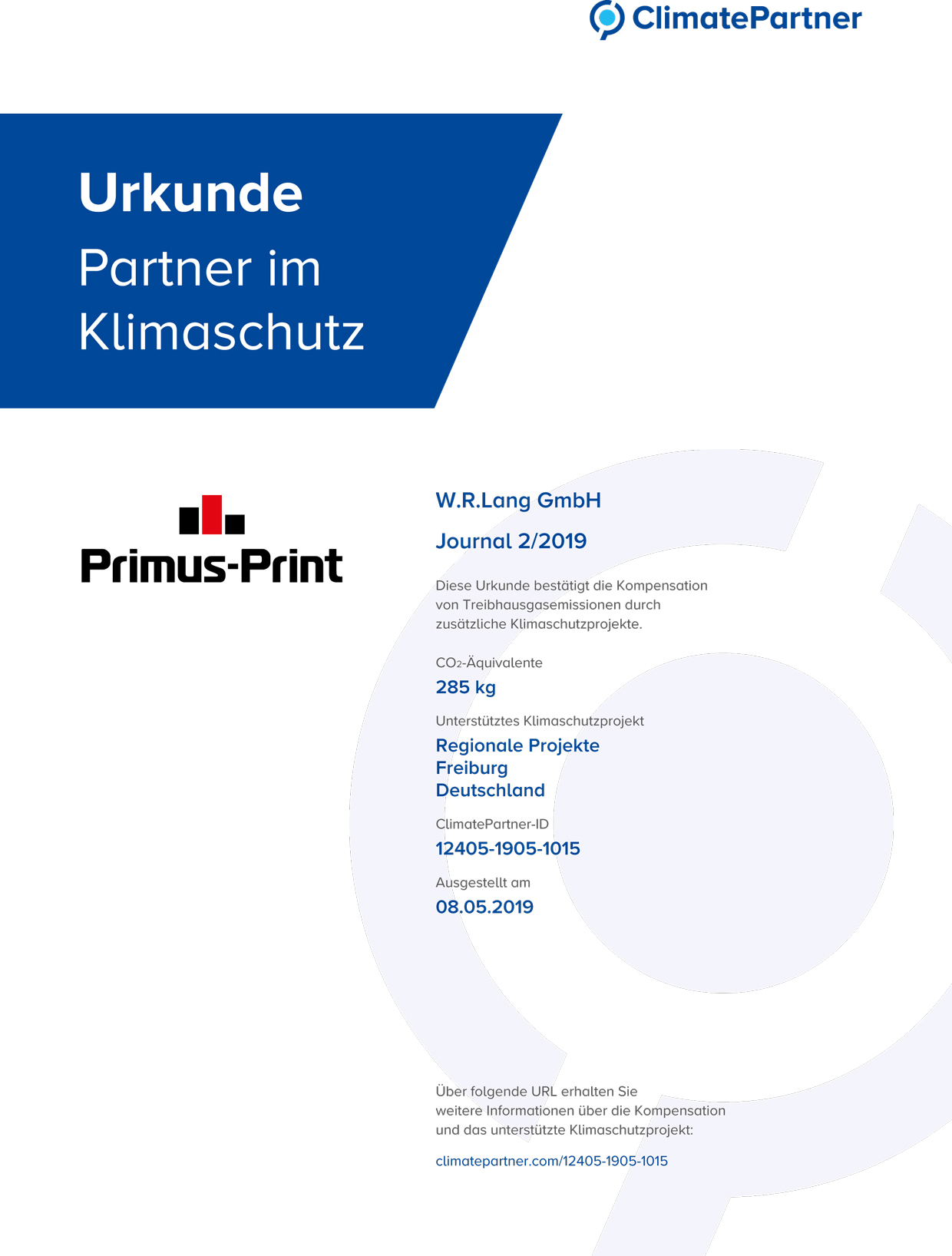 You would like to learn more about climate protection projects in Germany? You can do so at these climate protection agencies' websites:
Please also read about our other W.R. Lang goes green! projects:
Sowing Bags – Our Flower Meadow Campaign in Spring
New Banderoles for Bedding Blanks