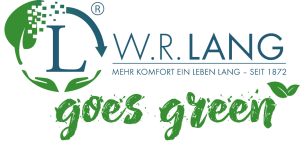 Document pouches – New and 100% recyclable. From now on, our shipping documents are coming to our customers in a shiny green dress made 100% of paper.
The paper grades used are bleached without chlorine and thus comply with the sustainability criteria for forest management, the guidelines according to the standards of FSC and PEFC.
The 100% recyclable Document pouches consist of a transparent face paper and a base paper fully coated with a special adhesive. This adhesive provides a firm hold on corrugated cardboard cartons. In addition it guarantees a simple handling.
Firstly, the back, as well as the closing flap of the document pouches are self-adhesive. Secondly, the easily removable tear-off stubs therefore provide an easy and fast affixing of the pouches on the packaging. And thirdly, the special adhesive guarantees crease-free affixing. It thus ensures an optimal hold on all surfaces also under difficult conditions.
In addition, they are particularly environmentally friendly. Thanks to being made of paper, the Document pouch can for example simply be disposed of together with the the carton it has been affixed to.
Because of their bright green color, the recipient can easily recognize the pouches even on big shipments.
This brings us another step closer to the goal of becoming a little greener every month.
Please also read about our other W.R. Lang goes green projects:
Sowing Bags – Our Flower Meadow Campaign in Spring
New Banderoles for Bedding Blanks
Flower Meadow Campaign in Spring
We are becoming greener – also with our print products!
Greener by coffee…every month a little