Greener by coffee…We aim to make our company a little greener every month. This time we will present our fully automatic coffee machine for our staff and guests.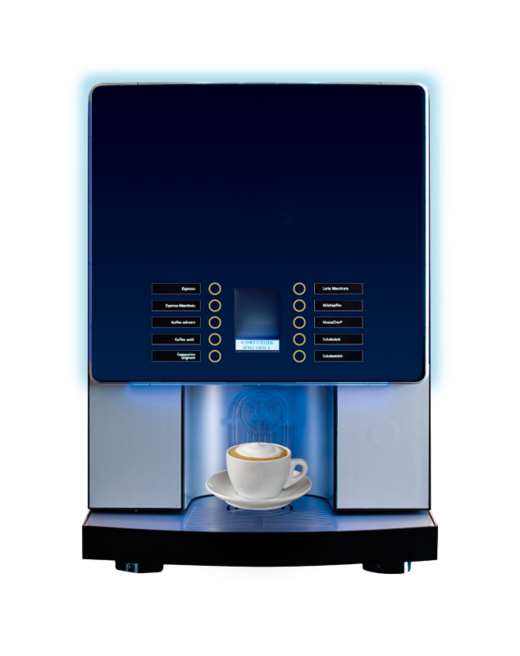 The management has decided to use one of the most environmentally friendly ways of preparing tasty coffee.
The fully automatic machine freshly grinds whole beans for every cup of coffee. It then brews them at 92°C and filters them at nine bar pressure. Not only that it is sustainable and without hazardous waste, but also that only bio pomace remains.
20.600 tons of aluminum waste are produced by the use of aluminum coffee capsules alone. And it gets more every year!
A few facts about aluminum
Aluminum production is far from environmentally friendly. It requires an enormous amount of energy to produce about one kilogram of aluminium from bauxite. The electricity consumption is a good 14 kilowatt hours. This alone sets free 8 kilogram of carbon dioxide. About 1.000 aluminum capsules can be formed from a kilogram of aluminum. Given that an estimated 8 billions of capsules a year are currently sold. A minimum of 8 million kilogram of aluminum is required. Coffee consumers thus produce more than 15 kilogram of aluminum waste every minute with their capsule machines.
This does not even take into account that bauxite is mined in the production of aluminium. Furthermore, landscapes are destroyed and toxic red mud is produced.
Just as catastrophic is the environmental balance of coffee-to-go in paper cups. The only positive about it is that it is quickly obtained, quickly drunk and as quickly disposed of. In Germany, 320,000 disposable cups are used per hour. This was analyzed by the German environmental organization Deutsche Umwelthilfe (DUH). This amounts to nearly three billions pieces a year. They thus produce several thousand tons of garbage.
With our fully automatic coffee machine we thus make a small contribution to counteract the enormous mountain of rubbish. This is also created by countless filter paper, disposable cups or aluminium capsules. All employees have their own porcelain coffee mug to get a little greener by coffee.
What else have we set in motion? Here are links to our other articles:
Sowing Bags – Our Flower Meadow Campaign in Spring
New Banderoles for Bedding Blanks
Flower Meadow Campaign in Spring