On September 10, our customer forum will take place again for the first time in two years. What does our customer forum have to do with "going green" and sustainability?

Atmosfair, a non-profit climate protection organization based in Berlin, shows in an example calculation that a 2-day conference with approx. 150 participants from Europe causes on average 29,604 kg CO2. In order to compensate for just one ton of CO2, about 80 beech trees need to be planted. To compensate for the entire amount of CO2 produced by this example conference, about 2400 trees would therefore be necessary.
Therefore, it is more important to consciously avoid emissions in advance than to compensate for emissions that cannot be avoided.
We have made it our goal to become a little greener.

That's why we are also thinking in advance about how we can make our customer forum more environmentally friendly in various places:
First, we're eliminating paper where possible. Through digital tools, we save CO2 that is generated for paper production, printing and shipping. In addition, many digital tools simultaneously offer extensive possibilities for participation management: from dealing with acceptances and cancellations to sending information, handling ticket costs and accrediting people on site. That's why we decided to work with our partner doo as early as the beginning of 2021.
The event itself also usually generates a lot of paper waste: flyers, brochures, program information or business cards – most of it ends up in the trash after the event.
We put brochures or information flyers out as viewing copies and provide a QR code for download.
Second, of course we'd like our customers who come to visit us to be a little greener, too!
That's why we've suggested that our visitors travel by train.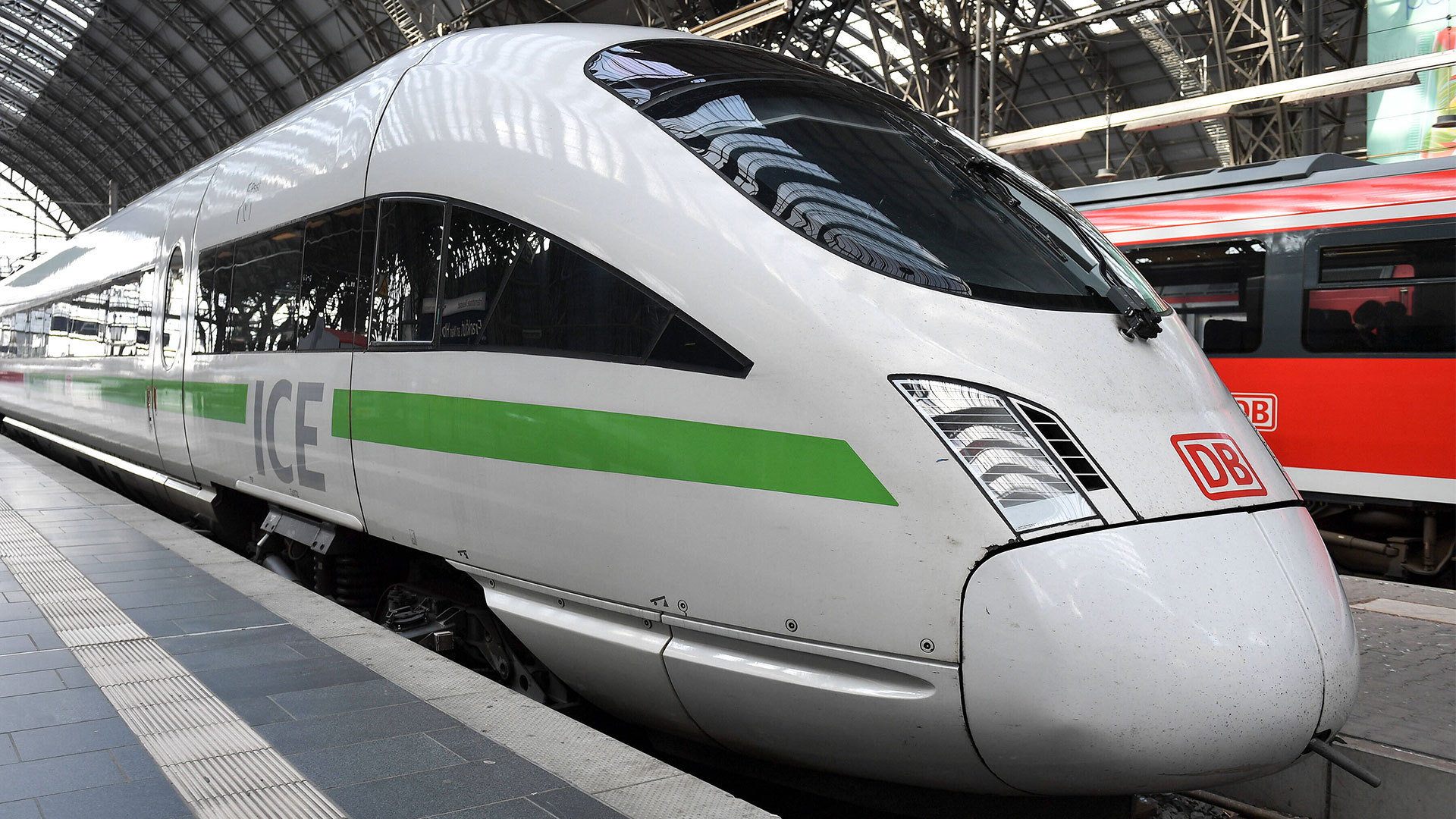 Already for a distance of 100 km there and back you save about 47 kg Co2.
With the CO2 calculator for car, plane and co. you can calculate the CO2 emission for the journey by car and compare it with other means of transport.
To ensure that our customers who travel by train are not at a logistical disadvantage, purchases made at the customer forum will be sent to them free of shipping costs on Monday.
Third: We have also organized a low-emission shuttle bus to take our guests from the nearest train station to the event venue and also to the hotel.
And another reason how our event becomes greener
Fourth: As early as August 2020, we purchased a water dispenser from the company Waterlogic®.
In fact, this water dispenser offers great advantages over ordering bottled water or gallons for water dispensers due to the fixed water connection. Because the handling is very easy and additionally saves a lot of work:
Pure water at all times without changing bottles
End of wasted space for storage
No need for separate cooling
No logistics for ordering the bottles
It is also a benefit for the environment to simply use the water from the tap and treat it on site. This quickly becomes apparent when comparing a water dispenser with information on the carbon footprint of bottled water. Please also read our article about the water dispenser in our kitchen.
With these measures we want to do our part to avoid emissions and thus host a more sustainable event.

Also read more posts on how we are becoming a little greener: