Our company has the ambition to become a little "greener" every month. In doing so, it wants to make a contribution to environmental protection, sustainability and health.
We are all required to look ahead in order to promote a healthy economy in a healthy environment.
We have already been able to implement a number of projects. For example we have our print products printed climate-neutrally. In our kitchen, there is an environmentally friendly automatic coffee machine. We presented bee friendly seeding mixtures to our customers. This is because we want to use them to call attention to the ongoing extinction of insects. Our bedding blanks are now delivered with paper banderoles.
But we also go further. We provide tips and tricks for a more environmentally conscious behavior in our employee magazine. By this we try to sensitize our staff to the topic of sustainability. Furthermore the management maintains a sustainable company culture. Measures in the areas of team building or health management promote a positive working atmosphere. In fact they contribute to keeping our employees efficient. Part of this are for example the weekly delivery of fruit and an environmentally friendly water dispenser.
We live according to the tenet that everyone can make the world a little "greener"!
Of course we therefore are always looking for innovative and sustainable products. We have recently added LaNe® BASALT FABRIC and LaNe® FLAX FIBER MATERIAL to our product line.
In fact, the trend towards material saving and the use of renewable resources is very noticeable in the industry. The trade magazine "Orthopädie Schuhtechnik" has published a special issue regarding the topic in which sustainability and health in the orthopedic shoe technology operation.
We are proud to have provided a big part of the article "Sustainable Products in the OST Operation" Operation" with our implementation of our "W.R. Lang goes green" campaign. Because not only our company gains in doing so, but also the environment!
Read how other companies are facing up to this challenge.
And also in this article, we report on renewable raw materials for a more sustainable future.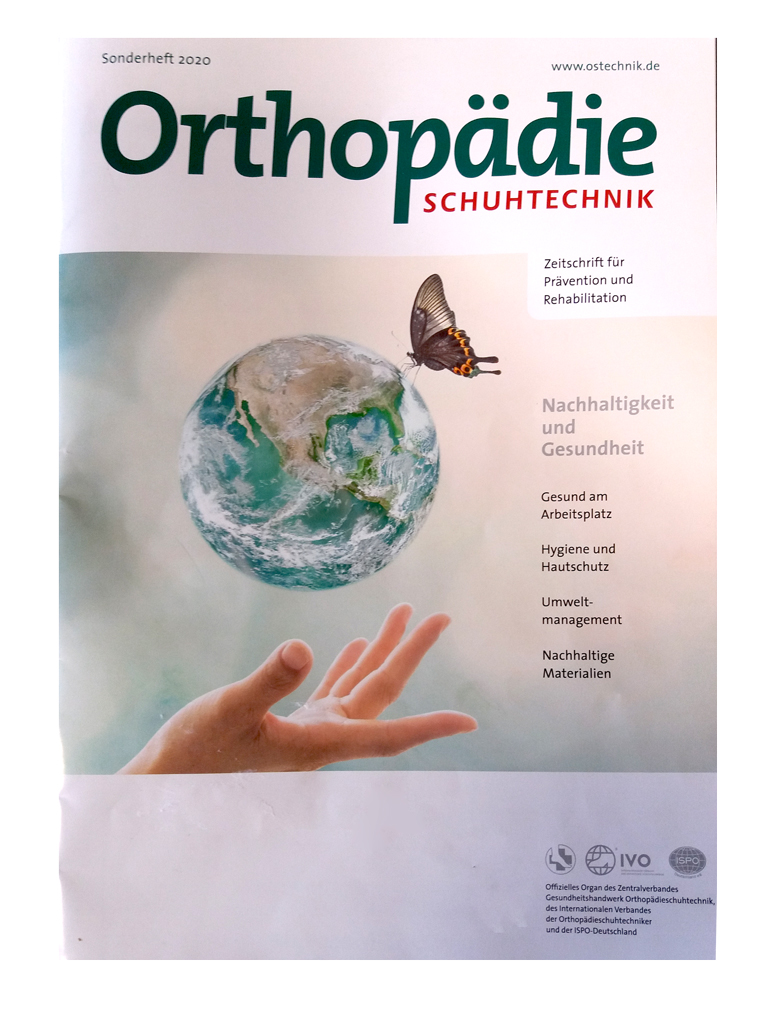 You will find other things we have implemented here:
Sowing Bags – Our Flower Meadow Campaign in Spring
New Banderoles for Bedding Blanks
Flower Meadow Campaign in Spring
We are becoming greener – also with our print products!
Greener by coffee…every month a little
Document pouches – New and 100% recyclable
The change to electronic invoicing makes us greener
Becoming greener – by packaging recycling
Paper instead of plastic – paper bags and cartons for our insole blanks
A sustainable company culture makes us "greener", too
Health conscious workplace design makes "green"