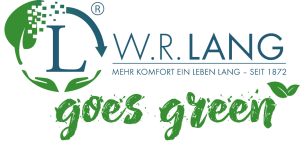 Paper instead of plastic – Today we introduce our paper bags and cartons for insole blanks
Since the beginning of last year we offer our insole blanks packaged in environment-friendly paper bags instead of plastic.
These bags are made of brown natron paper, 35 g/m² and sized  approx. 16 x 7,0 x 45 cm. The paper bags are delivered printed with an address field and instructions for use. (Article no. 78 070)
The high quality, environment-friendly Kraft paper is ideally suitable for the packaging of insole blanks. It guarantees safe transport and keeps the goods hygienically clean.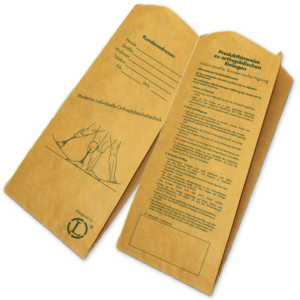 By this we want to contribute to the reduction of the use of plastic bags, and thus of plastic waste.
Paper is certainly a resource that is not available in unlimited quantities either, but by means of sparing use and recycling, the resource paper is definitely the better alternative to plastic packaging.
As far as the German Federal Minister of the Environment Svenja Schulze is concerned, there will be no more plastic bags be handed over the counter from 2020 on anyhow.
Schulze's Federal Ministry of the Environment has introduced a draft law that will ban certain plastic bags.
"Currently we are at approximately 20 plastic bags per capita that still remain. With a ban we now reach zero."
This was just a first step, the Minister continues.
The ban becomes effective six months after the law is adopted. The Federal Cabinet has approved the bill on 6 November 2019, now the approval of the German Bundestag is required. After that, the bill will have to pass the Federal Council (not a bill requiring consent).
The ban of disposable plastic bags is just a first step. As early as 2021 further disposable plastic articles will be banned, including plastic dishes and plastic stirrers. (Source: Federal Ministry of the Environment)
In recent years, the use of plastic shopping bags has diminished after customer were asked to pay for bags – down to two billion in total in 2018. In 2000, the number was still seven billion.
Now it's over for the bags – at least for some. Thicker reusable bags are exempted from the ban, as well as thinner bags for fruit and vegetables. (Source: ARD)
We have another alternative to the plastic bags
In addition we offer you our high quality packaging carton for inlay blanks as an option to go with our paper bags (article no. 78 080). It is made of sturdy 300g chromo board, sized approx. 445.5 x 12.5 x 7.0 cm, with an address field and instructions for use.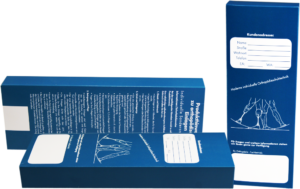 We will be happy to pack your order directly into the packaging cartons. Simply get in touch with us!
This brings us another step closer to our goal to become a little greener every month!
Please also read about our other W.R. Lang goes green! projects:
Sowing Bags – Our Flower Meadow Campaign in Spring
New Banderoles for Bedding Blanks
Flower Meadow Campaign in Spring
We are becoming greener – also with our print products!
Greener by coffee…every month a little
Document pouches – New and 100% recyclable
The change to electronic invoicing makes us greener
Becoming greener – by packaging recycling
New packaging for our insole blanks