Living more sustainably. We have located apps that can help to be more environmentally friendly and climate-friendly with our resources.

Hard to imagine today, but life without WhatsApp and mobile Internet was quite normal a few years ago. A life without a smartphone is now unthinkable for most people.

About 20 years ago, cell phones were still real exotics and at the rare sight of the then modern "grandfathers" of today's smartphones, the question rather arose whether one really needed these devices.

Of course, you can't compare the age before cell phones with today's age of smartphones and mobile Internet. The world is changing more rapidly than ever before, and "digitization" is the defining headline here.

Still, the smart phones can be helpful in our lives and offer advantages.
For example, there are now many apps that help living more sustainably. We present some of them.
Regio-App
Buying regional and seasonal products is sustainable and environmentally friendly. You can find suitable suppliers in your area with the Regio-App. When searching for regional food in your local area, restaurants, weekly markets and village stores are listed by distance, and the way there is navigated. Explanations about the business, opening hours and product range are clearly displayed. If food is not produced in-house, but comes from suppliers, the route taken by the food is traced. This transparency is supported by the German Federal Ministry of Food and Agriculture, among others.
Go Green Challenge
Avoid plastic bags, cook locally, don't throw food away – every week, the Go Green Challenge app sets users tasks in areas such as energy consumption, waste avoidance and mobility. The goal of the creators from the University of Potsdam is to help users achieve a sustainable lifestyle step by step.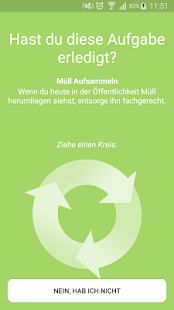 Too Good To Go
Keeping good food out of the trash can – the app Too Good To Go shows how it's done. Simply enter your own location and display restaurants, cafés and bakeries in the vicinity that offer leftover food at half price – from baked goods to hot lunch dishes and salads. The selected portion is paid for through the app and the food is picked up at the store.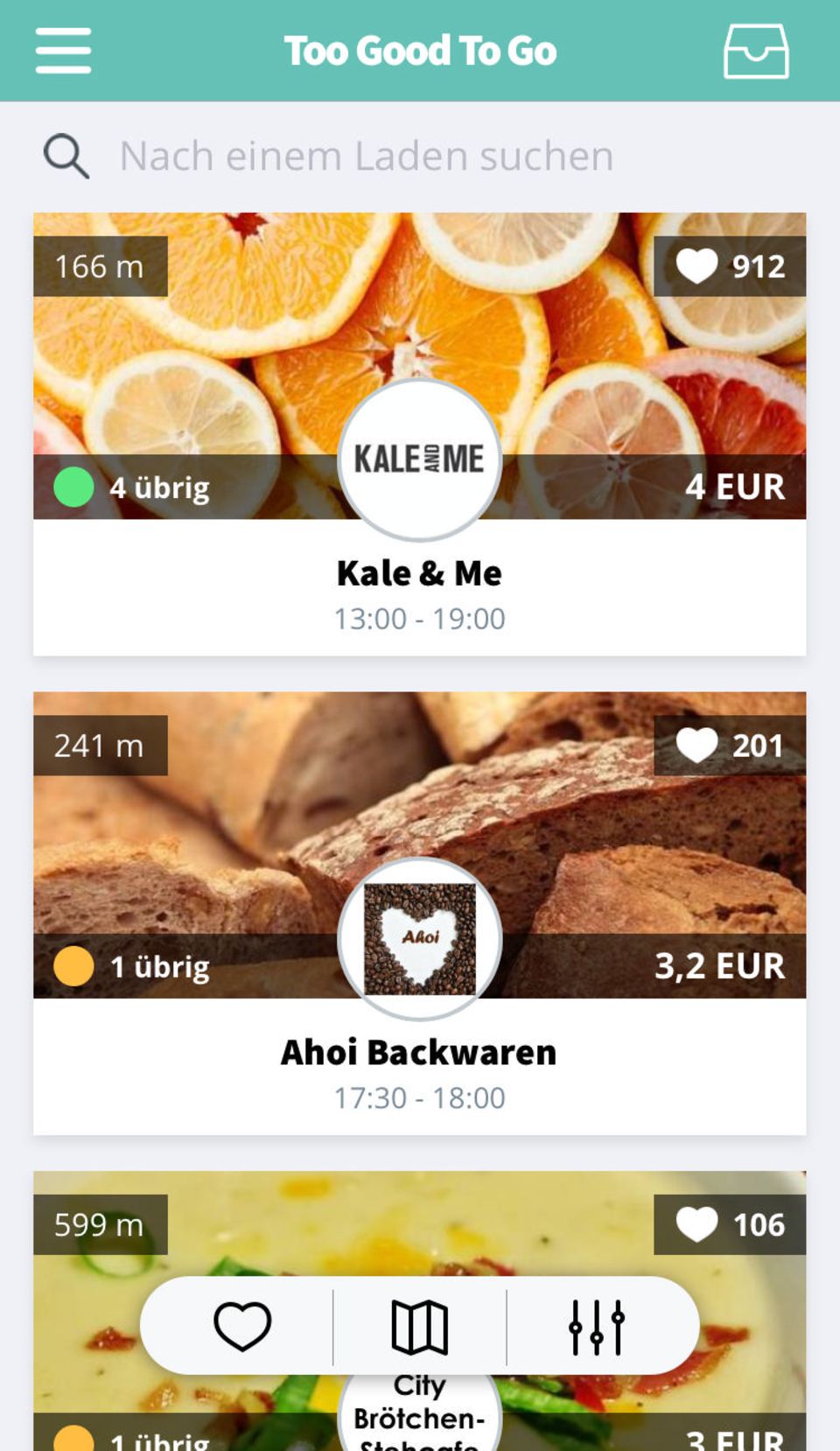 ToxFox
Softeners or parabens – numerous cosmetic products contain hormonal pollutants. With BUND´s product check , the barcode of more than 80,000 products can be scanned and checked for harmful substances. If no information is available on an article, consumers can ask the toxin question. They are then informed by the manufacturer about harmful ingredients.
These apps are available in Germany. Surely there are comparable apps in other countries.
Living more sustainably – The other side of the coin
Of course, it's also important to remember that using a smartphone doesn't just have its advantages. After all, Internet use in Germany (with a PC or smartphone) produces as much CO2 each year as all air travel.
Facts about CO2 emissions
The facts presented by Ralph Hintemann, energy researcher at the Borderstep Institute for Innovation and Sustainability in Berlin, speak for themselves:
One billion e-mails are written in Germany every day: That's 1,000 tons of CO2 (1 e-mail = 1 gram of CO2).
Anyone who spends an hour watching Netflix (video streaming) could also drive a kilometer by car – the same CO2 emissions in the end.
A Google search query brings it to 0.2 grams of CO2. Not much? Let's multiply this by the 3.45 billion daily search queries – wow!
It's primarily the global data centers that consume a lot of electricity here. Worldwide, all IT devices and applications account for 800 million tons of CO2 per year – as much as Germany as a whole emits in greenhouse gases every year.
The bottom line is that, as is often the case, smartphones need to be used sensibly. So switch it off more often. It's also good for the environment!
Read our other projects on "W.R. Lang goes green":