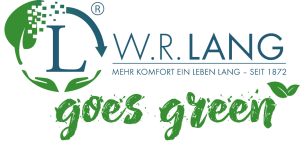 We strive to make our company a little greener every month. Sustainable giveaways contribute to this, for we want to act responsibly and environmentally consciously.
We in fact periodically start promotions using small tokens to thank customers for orders or service contracts.
With these giveaways we wish to achieve two things. Appreciating our customers and business partners, and creating a lasting positive memory in their minds.
The inconvenient problem with this is that most giveaways have to be purchased as cheaply as possible by our company, too. Unfortunately these items are also predominantly made of plastic.
On the other hand, demand for environmentally friendly products is increasing. Plastic is more and more falling into disrepute because of its adverse effects on the environment.
We as a company want to act responsibly and environmentally consciously after all.
This is why we have been on the lookout for more sustainable alternatives. Giveaway made of plastic cannot be completely avoided, though. Our ball pens are still made of plastic, and our bags of cotton. The environmental balance of fabric bags is only positive if they are used for a long time. Sustainability of course means using the things one owns for as long as possible.
While researching sustainable giveaways we have come across the Berlin-based start-up company RETTERGUT. The firm rescues food that would otherwise be thrown away. Cucumbers and apples, for instance, that do not correspond to the standard in terms of their look or shape. They have contacted farmers and producers, importers and wholesalers and taken care of this food. Now they buy these not quite so posh pieces of food from them.
From them, the enterprise fabricates new, durable products like soups, spreads or fruit paper. We have reported about this in our article "The Food Rescuers of RETTERGUT".
Furthermore, RETTERGUT rescues chocolate. With every grade change in the production of chocolate, several hundred kilogram of a so-called "charge separation mass" are produced to begin with. This chocolate made of UT Z-certified cacao is rescued, produced carbon-neutrally and wrapped in compostable material.
Sustainable Giveaways
Therefor you will find this mix chocolate from RETTERGUT in our next "Thank You Package". After all, especially chocolate merits being rescued! 😉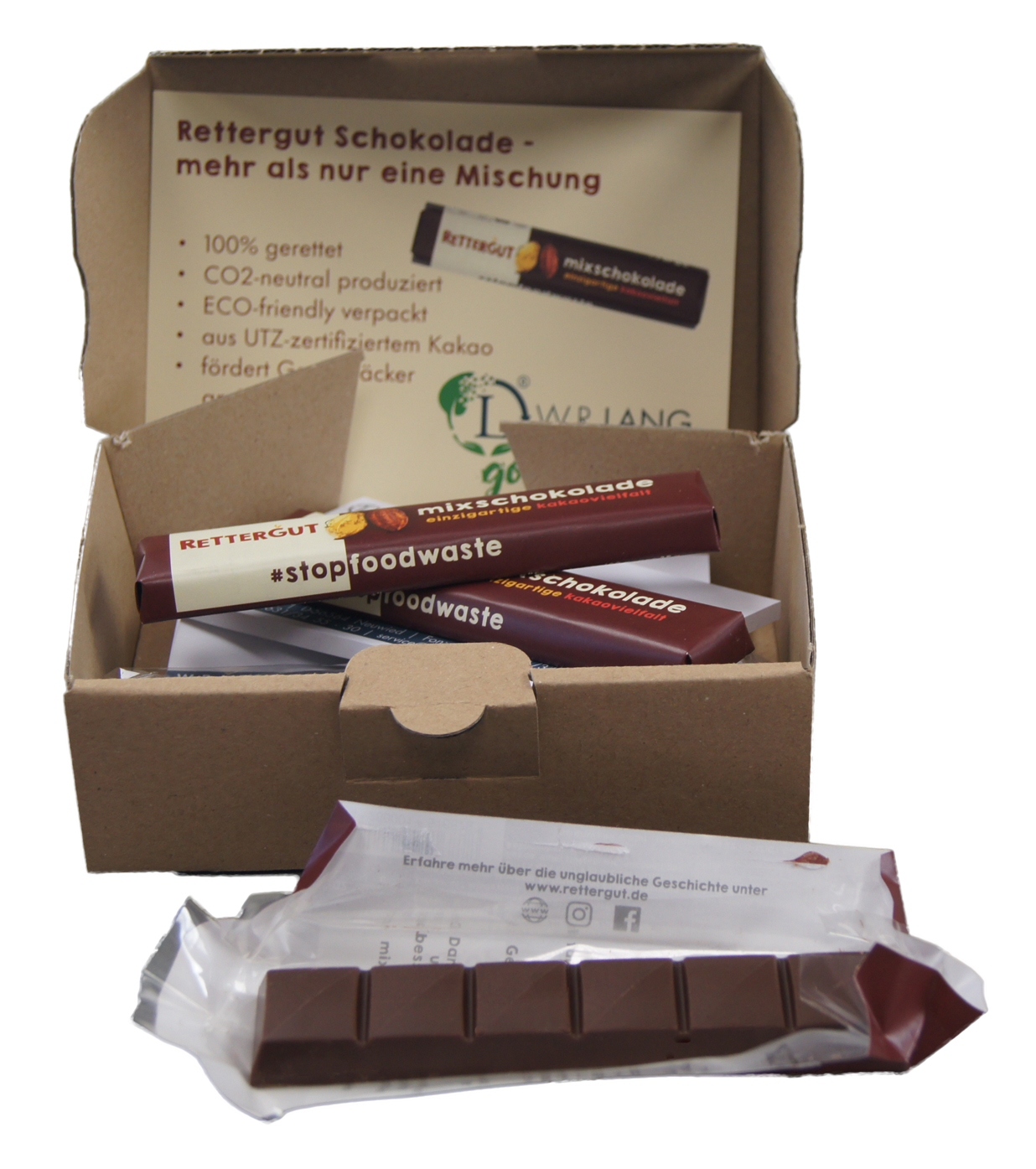 This way we are getting another step closer to our goal to become a little greener every month.
Please also read about our other projects as part of "W.R. Lang goes green":